LAYLINE ADVISORS

A great financial solution starts with a good conversation
The benefits of listening.
Finding the best way forward doesn't start with you learning about investments. It starts with us learning about you. Rest assured, we won't be talking about mutual funds and securities until we reach a mutual understanding about your current and future priorities. Once we do, we'll plan, invest, and advise on an ongoing basis.
A dialogue in plain English.
We could tell you we're different from the rest because we're fully independent, fee-only fiduciaries. Instead, we'll let you know exactly what that means to you.
Fully independent
We're not tied to any specific group of investment products or services. We work for you – and only for you.
Fee-only
Unlike commission-based advisors, we don't make our living based on how much of something we can sell you. You pay us a
simple, transparent fee
to protect and grow your assets.
Fiduciaries
The fiduciary standard legally requires us to keep the best interests of our clients in mind at all times, and always act accordingly. Bank representatives and broker-dealers may not be held to this standard.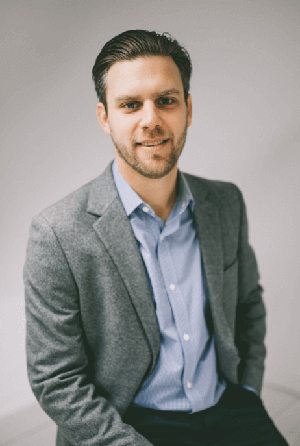 MARK WYAND, CFA
Founder, Advisor

Mark founded Layline Advisors after spending the better part of a decade on the institutional side of the financial services industry. Along the way he saw firsthand how the interests of clients can sometimes come in second, so he set out to build something better. The Layline vision is to provide a higher level of investment management through a client-centered, fully independent model with a strong focus on planning.
LAYLINE ADVISORS, LLC ("LAYLINE ADVISORS") is a registered investment adviser with the SEC. Registration does not imply a certain level of skill or training. The presence of this website on the Internet shall not be directly or indirectly interpreted as a solicitation of investment advisory services to persons of another jurisdiction unless otherwise permitted by statute. The information on this site is provided "AS IS" and without warranties of any kind either express or implied. To the fullest extent permissible pursuant to applicable laws, LAYLINE ADVISORS disclaims all warranties, express or implied, including, but not limited to, implied warranties of merchantability, non-infringement and suitability for a particular purpose. LAYLINE ADVISORS does not warrant that the information will be free from error. None of the information provided on this website is intended as investment, tax, accounting or legal advice, as an offer or solicitation of an offer to buy or sell, or as an endorsement of any company, security, fund, or other securities or non-securities offering. The information should not be relied upon for purposes of transacting securities or other investments. Your use of the information is at your sole risk. Under no circumstances shall LAYLINE ADVISORS be liable for any direct, indirect, special or consequential damages that result from the use of, or the inability to use, the materials in this site, even if LAYLINE ADVISORS or a LAYLINE ADVISORS authorized representative has been advised of the possibility of such damages. In no event shall LAYLINE ADVISORS, LLC have any liability to you for damages, losses and causes of action for accessing this site. Information on this website should not be considered a solicitation to buy, an offer to sell, or a recommendation of any security in any jurisdiction where such offer, solicitation, or recommendation would be unlawful or unauthorized.